Our Warranty & Policies
---
WARRANTY POLICY
The UNDERWOOD-Instrument Services, Inc. (the "Company") warranty guarantees that all units repaired, overhauled, or modified will be free from defects in material and workmanship for a period of time as specified below. The determination of defective operation is generally defined as the failure to operate within manufacturer specifications. Obligation under this warranty will be limited to repair of the unit by this service agency within the stipulated warranty period. Warranty replacement of the exchanged or purchased unit will be determined by the Company.
The Company will not assume any cost or responsibility for equipment removal, examination, reinstallation, or freight charges incurred in returning the unit to the Company unless otherwise agreed upon. Under no circumstances will the Company be liable for expenses incurred by the repair of the unit by another facility.
Repairs performed on units under warranty do not extend the original warranty date.
No other warranties, obligations, or liabilities are expressed or implied. In no event shall the Company be liable for special or consequential damages. The Company will not honor any warranty if examination discloses that failures were the result of external causes including errors in application, handling, or shipping.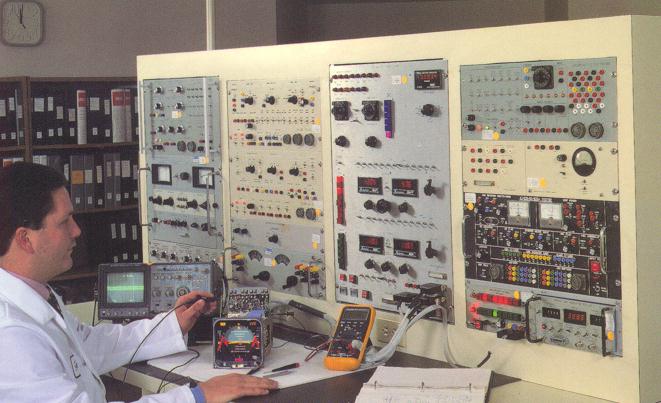 LIMITATION OR WARRANTY AFTER OVERHAUL OR REPAIR
Overhaul pricing includes labor, and/or parts replaced during normal overhaul. Manufacturer overhaul manuals describe "normal overhaul parts" as rotor bearings, gimbal bearings, sensors, seals, gaskets, and motor brushes. Parts not considered normal overhaul parts would include, but not be limited to synchros, motors, transducers, rotor stators, slip rings, brush blocks, torquers, electronic components, and circuit boards. Due to the age of many of these products, failures may be seen which we would not normally be seen when these same products were less than five years old. Many of the items that fail today are approaching thirty years old. The gears, and other components may have worn beyond the acceptable tolerance. Unexpected failures caused from component fatigue or time in use cannot be anticipated, nor can they be planned for in the overhaul price.
Prices listed, or prices billed, only apply to those components replaced at the time of service.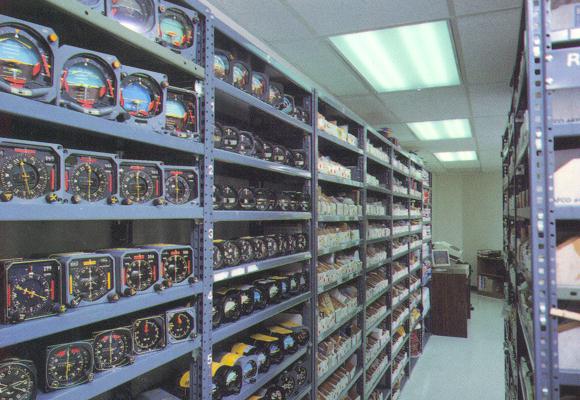 LIMITATIONS

Exchange and Overhaul prices are limited to normal overhauls of customer units and exchange cores. UNDERWOOD-Instrument Services, Inc. reserves the right to invoice additional parts and labor on overhauls of customer units or exchange cores that exceed normal costs. If the unit is an exchange core and requires excessive repairs, or if it is not practical to overhaul, the customer will be offered the opportunity to purchase the exchange unit outright, or to provide another core unit.

In any case, the determination as to the condition of a unit, and the costs required to overhaul it will be made by UNDERWOOD-Instrument Services, Inc. after testing and physical inspection of the unit.

CORE RETURNS

Cores must be in rebuildable condition. Occasionally, a unit is received which has been dropped, cannibalized, overheated, submerged, sustained abnormal wear, or has had previous unsuccessful repair attempts. If the unit is not in repairable condition, the flat rate exchange prices are not applicable. The customer will be notified, and suitable settlement will be negotiated. Equipment with multiple defects may not qualify for flat rate prices.

LATE RETURNS

Exchange core units must be returned to UNDERWOOD-Instrument Services, Inc. promptly after receipt of the exchange unit. If the exchange core unit is not received within ten (10) working days after shipment of the original exchange, a late penalty will be applied. This policy will also apply to no-charge rental units that are not returned promptly after shipment of the customer repaired unit.

UNDERWOOD-Instrument Services, Inc. will invoice the full market value of an exchange core or loaner unit that is not returned within (30) days. This invoice will be due, and payable with normal credit terms. A credit will be given for the core, or loaner unit when it is returned, but will reflect penalties and interest unless other arrangements have been made.

RETURN OF UNUSED EQUIPMENT

A restocking charge will be applied on exchanges and rentals that are ordered and returned unused. A charge for the testing and processing of the unit will also apply.

SHIPPING CONTAINERS

UNDERWOOD-Instrument Services, Inc. utilizes shipping containers that have been designed and tested to provide the best possible protection from damage for specific units. These containers should be used whenever possible when forwarding a unit to our facility. All loaner returns must be forwarded in adequate shipping containers to avoid repair charges for damages.

SHOCKWATCHES

UNDERWOOD-Instrument Services, Inc. (the "Company") uses an impact indicator commonly referred to as a "SHOCKWATCH". It is a simple device that identifies excessive impact. The normal condition for the SHOCKWATCH is "white". An activated SHOCKWATCH is "red". One of these devices is applied to the unit and one to the container to indicate if the unit has sustained a shock that may have damaged it. The SHOCKWATCH has been used successfully for a number of years by the Company and others in the industry. If you receive a unit with a SHOCKWATCH either on the shipping container or on the unit that has been activated (red), report the condition to the carrier and contact the Company promptly. Failure to report the condition of the SHOCKWATCH to the shipper may result in problems with the insurance claim if there are damages. The Company will void the warranty of any unit that has an activated or removed SHOCKWATCH.

FREIGHT CHARGES

UNDERWOOD-Instrument Services, Inc. (the "Company") ships all units to customers F.O.B. Carrollton, Texas. Units will be shipped via Federal Express, unless otherwise specified by the customer. Unless other arrangements have been made, most shipping charges will be prepaid by the Company, and then billed to the customer on the invoice for the unit repair.

DAMAGED UNITS

The Company will insure all outgoing shipments or units for freight damages. If a unit is damaged in shipment, the Company will invoice the carrier for the required repairs. The Company cannot be responsible for damages to a unit after it leaves the Company facility. If a unit is shipped to the Company without adequate insurance and is damaged, the customer will be responsible for the repairs to the unit. This applies to all units, including the return of loaners to the Company.

TERMS OF PAYMENT

All shipments and deliveries will be C.O.D. unless prior arrangements have been made with our credit department, or unless your company has a current established account with the Company.

The Company will establish an open account for your company if it has a good credit rating and payment history with aviation related vendors. An open account will assist in expediting shipment and delivery of your units. Payment of invoices is required within thirty (30) days in most cases, with a discount offered for early payment. Accounts that are not current are subject to a finance charge on past due invoices. In addition, the account may be placed on a C.O.D. basis until it is current, or specific arrangements have been made with the Company credit department.

For more information about opening an account with UNDERWOOD-Instrument Services, Inc., please contact our credit department at 972.931.8525.