An Overview of Our Company . . .
---
Professionals Committed to Excellence . . .
That's Our Approach
As you make your approach, the reliability of your flight equipment can be critical. When it's time to have that equipment repaired, the reliability of our service facility is just as important.
UNDERWOOD-Instrument Services, Inc. ("U-ISi") has built a reputation of reliable service for over 40 years. Our President, James R. Underwood, has been in aviation service sales for more than 40 years, has held a position on the Board of Directors for the Aircraft Electronics Association, and is the President and founder of the Addison Airport Business Owners Association. Our technicians average over 20 years of hands-on experience.
U-ISi provides repair and overhaul for over 60 different manufacturers of aviation equipment composed of 3,000 different instrument items including pneumatic equipment, ADI's, HSI's, gyros, engine instruments, etc.
We provide a 24-hour A.O.G. service through an answering service and cellular phone service. Eight of our most experienced technicians are available to provide direct assistance to the end-user 24 hours a day, 7 days a week. In addition, we can provide technical assistance over the telephone, on-site troubleshooting, and direct support to the end user. U-ISi is currently working Monday through Friday (7:30 A.M. to 6:00 P.M.), and provides A.O.G. service 365 days a year.
U-ISi maintains a pool of equipment ready to loan at no charge to our customers. We have access to, literally, millions of dollars worth of inventory that may be provided to you on short notice.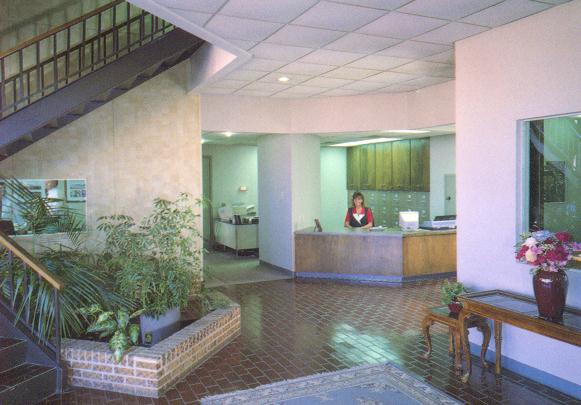 UNDERWOOD-Instrument Services
The highest level of QUALITY ASSURANCE self imposed on a company through the use of the most stringent industry standards as required by the annual audit of all combined major airlines and the federal government. The same annual quality audit process is also required by OEM's as Gulfstream Aerospace and Rockwell Collins. These audits reflect a portion of annual audits performed at U-ISi in addition to the ongoing supervision of the FAA.
In addition to working directly with major air carriers, we are daily in support of the service shops and the major RBO's, such as Gulfstream Aerospace and Garrett Aviation Services in all locations, and the flight departments throughout the U.S. Today's trend has turned to the fractional shares and charter operations that we work with, such as Bombardier/Flexjet, Net Jet, Jet Aviation, Clay Lacy Aviation, and government operations such as the C-20 and C-21 programs and NASA.
REPAIR STATION NUMBER SN1R486K
CLASS I, II, III, & IV UNLIMITED
Once Again - A SIGN OF EXCELLENCE
U-ISi provides a 1 year warranty on all overhauled units, and a 90 day warranty on all repaired units. Our warranty percentage to Garrett has been less than 2%. Furthermore, only 15.8% of all instruments shipped to us are overhauled. We have a policy of calling a customer for approval of repairs, especially if the repair cost reaches 65% of an overhaul price. Our service and overhaul prices are extremely competitive with all other "Full Service" shops in the industry.
Thank you sincerely for your interest. Both the employees of this company and I are at your disposal any time. We are truly pleased to have the opportunity to be of service.
COMMITTED TO EXCELLENCE!
Make Your Approach with Confidence
REPAIR STATION NUMBER SN1R486K
CLASS I, II, III, & IV UNLIMITED